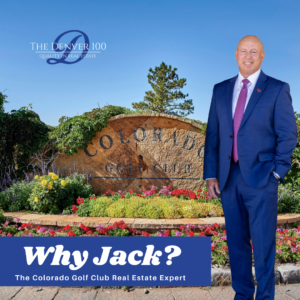 Why should you consider Jack when buying or selling? Just within Colorado Golf Club Jack has participated in over 40 transactions and has participated in over 2,700 transactions in the Denver Metro Area.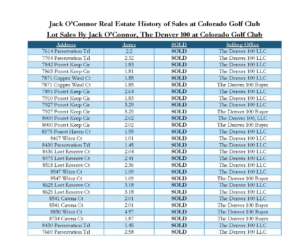 Jack O'Connor's track record for sales speaks for itself. See his track records of Resale, New Builds and Patio Homes.
Not only does Jack O'Connor successfully sell Resale and Custom new builds but he also has the expertise in selling Land/Lot Sales.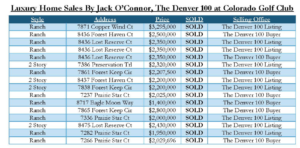 Jack knows that The Jack O'Connor Enhanced Service Package helps his clients navigate this ever changing real estate market when coupled with his knowledge and expertise in the market place.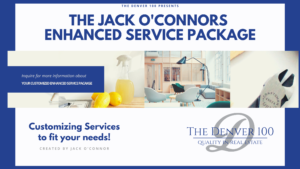 303.880.8561 or joconnor@den100.com