As we move into the winter months, we are seeing a very seasonal and normal flow of business for this time of year. In fact a consistent number of buyers are still entering the market, albeit at a lower pace than 12 months ago.
Sold Data through November for the 8 County Metro area is 46,720 homes closed.  The prediction for the finish to the year will be approximately 49,000 closings.  We are seeing a flattening of the closed data due to a reduced buyer pool size.
The supply and demand of homes is a good topic to talk about.  If we close 49,000 homes in 2022, this equates to an average of 4,083 number of closings per month.  Take the current inventory of 5,616 divided by 4,083 and it gives you a factor of 1.37 X 30 days in a month = 41 day supply.  However, if you take the seasonality of sales, which were 2,971 closings in November divided into 5,616 this gives you a 58 day supply of homes.  It's better to utilize the seasonality of homes to give a true picture of supply and demand at the current moment vs. averaging over a full year.  We would anticipate this supply of home to last on the market longer to go up in from here through the first half of 2023.  "Why" would that happen?
The answer to the "Why" as to supply days on the market increasing is the number of closings for January through June 2023 is predicted to be lower than January through June 2022.  That makes sense due to higher interest rates and would cause the market to show fewer closings.  The anticipated inventory will rise during the same period of time faster than 2022 which is the flip side of the equation.  More homes for sale, fewer buyers buying and your supply of home time frame will increase.  Most real estate economists suggest an equilibrium in market supply is a 6 month supply.  I am not sure that factor is true in today's market place.   The reason for that position I am taking is today has a 58 day supply of homes, but buyers are getting buy downs, lowering of prices, better terms, inspection objections answered and flexibility of time compared with earlier in the year.  With these negotiating points becoming more favorable to buyers at a 58 day supply what will happen to a 90 day supply?  I suggest that is why the equilibrium of supply is closer to 3 months and you most certainly see prices stall at a 90 day supply in the Denver market.   We still do not see prices going down very much in 2023 as the in-migration of buyers from other markets continues and the supply is still historically lower with strong seller equity positions to hold their price.  Only in desperate seller situations will buyers see deals made in lower prices, but these opportunities will be few and far between.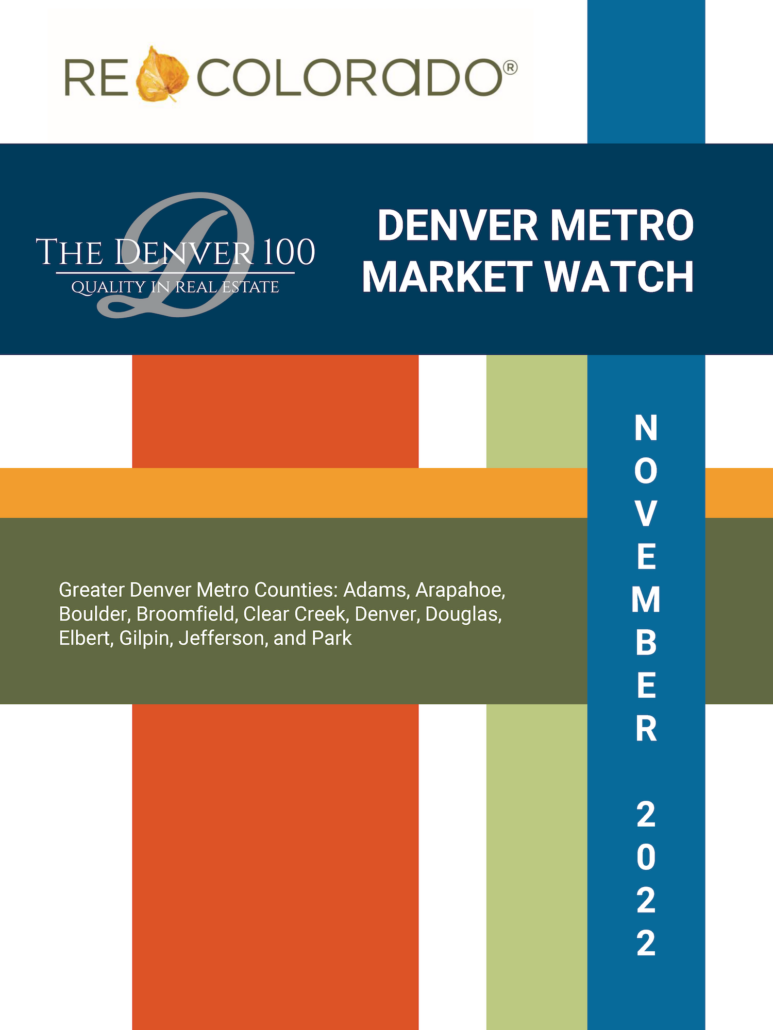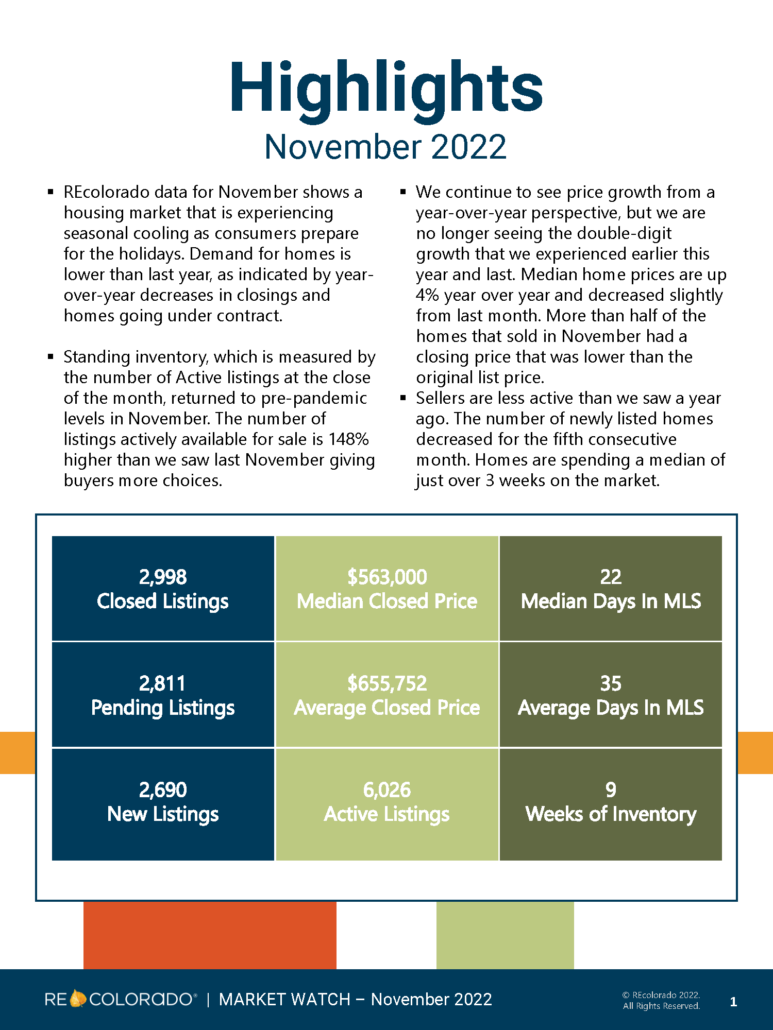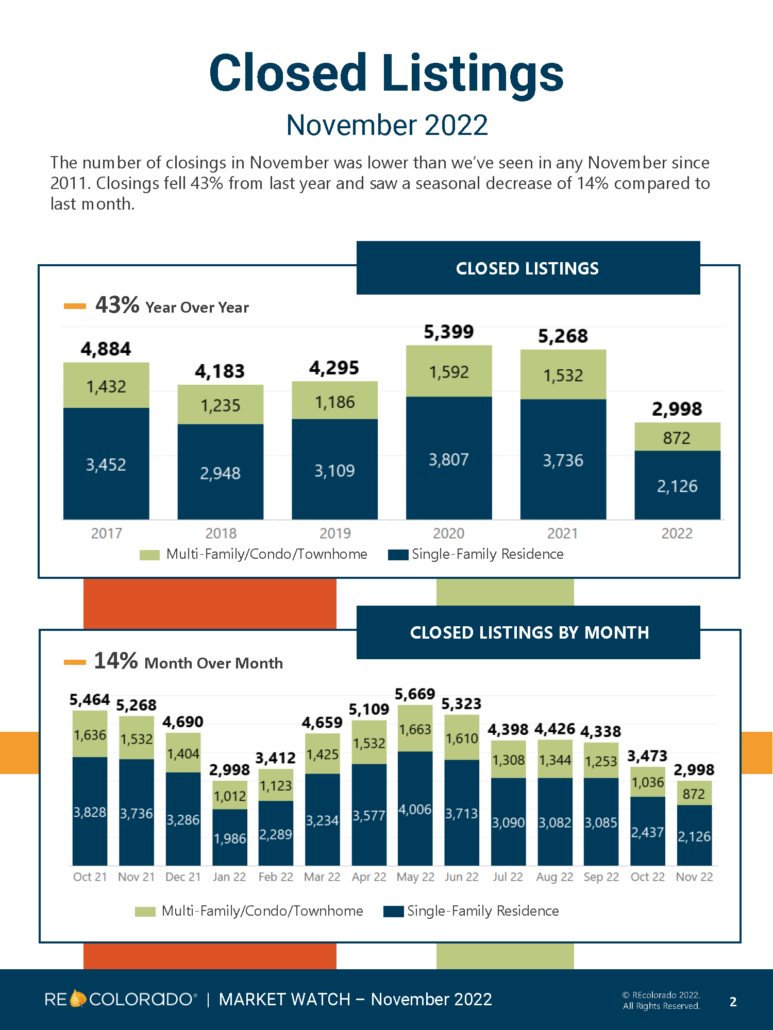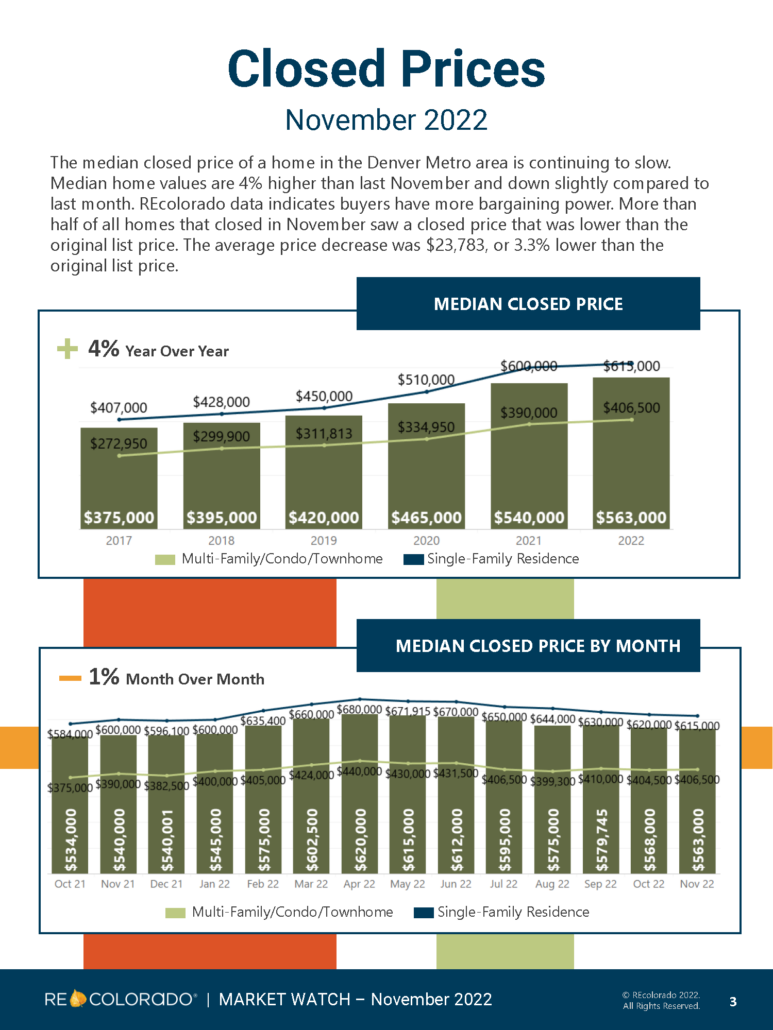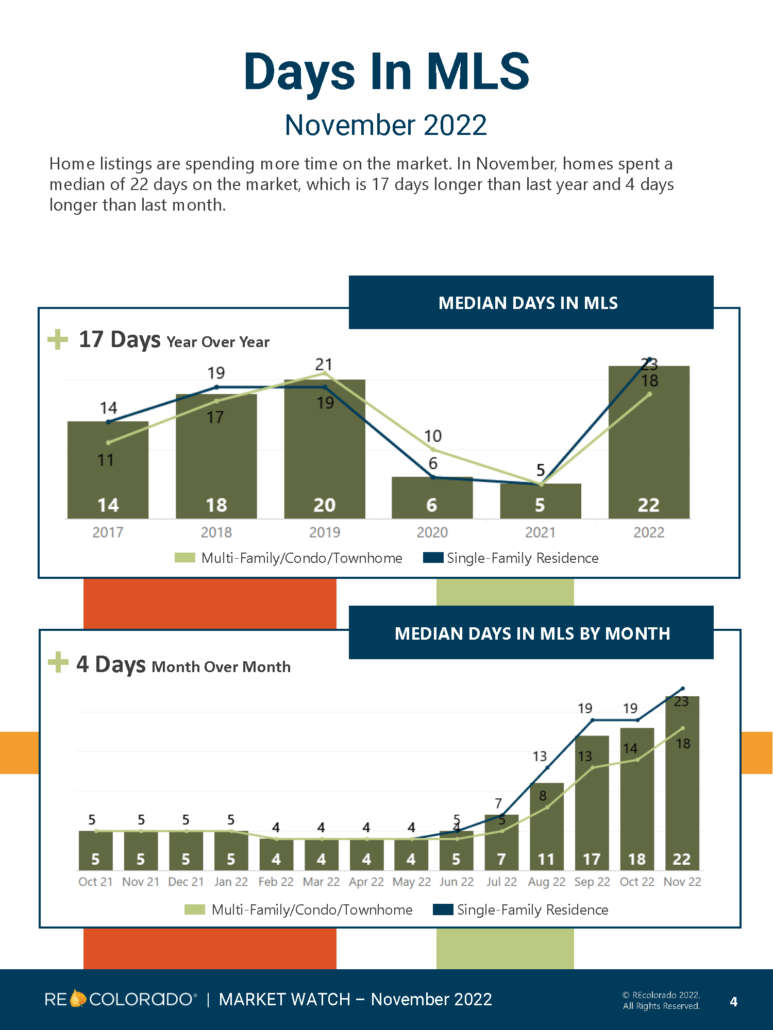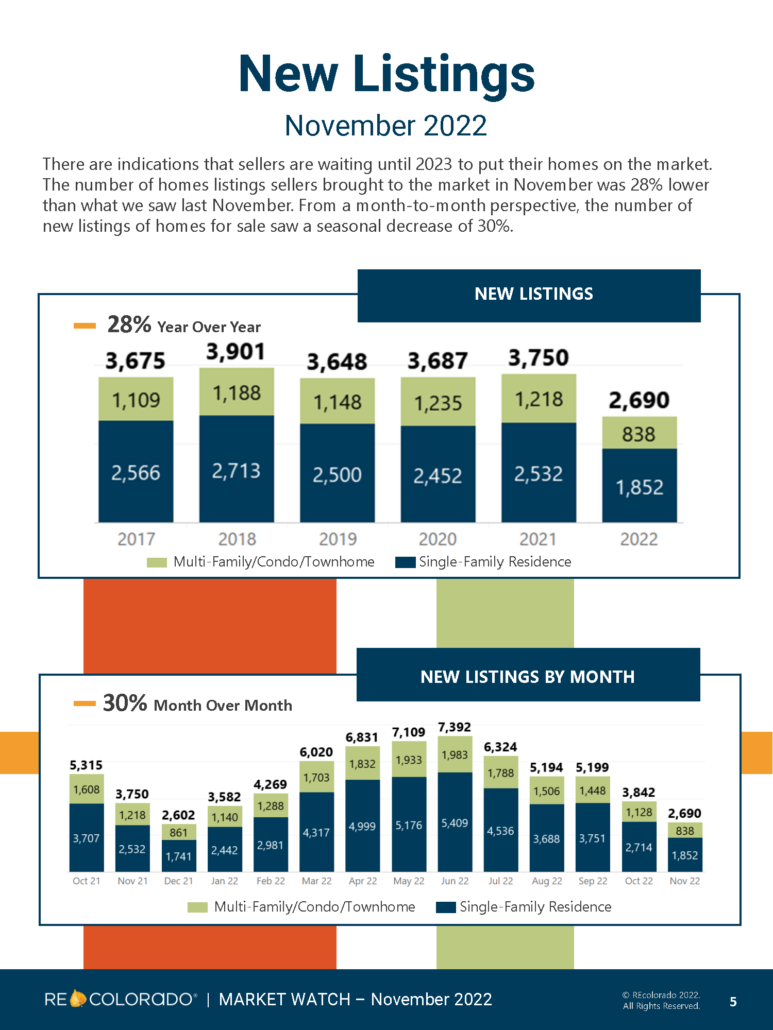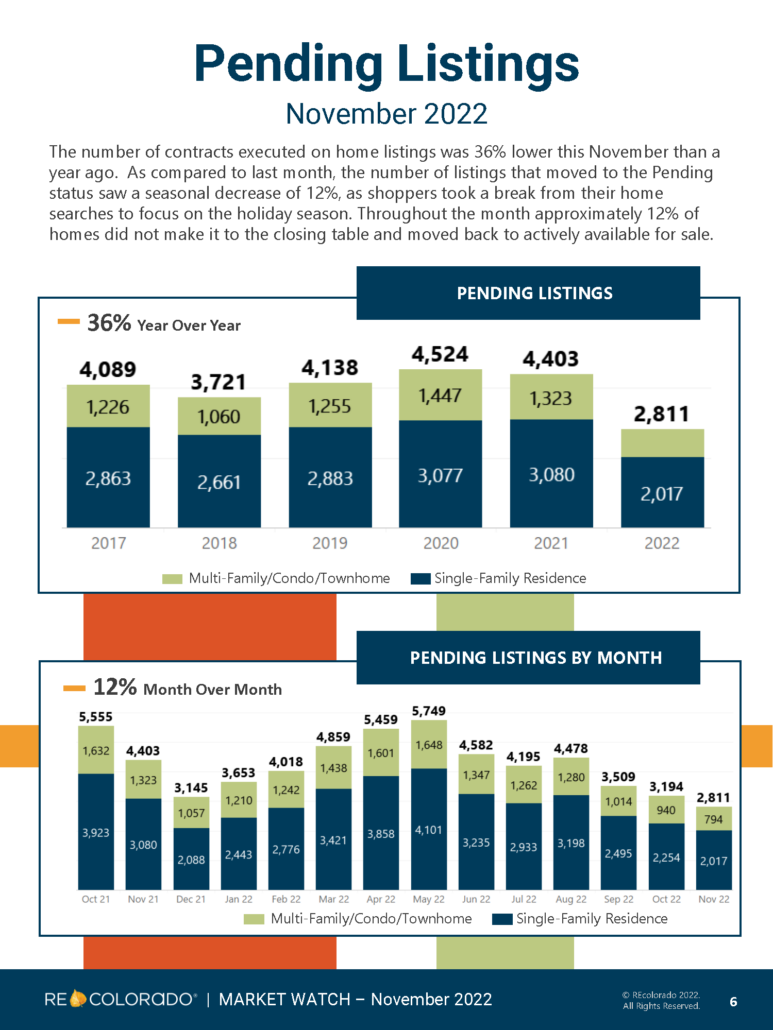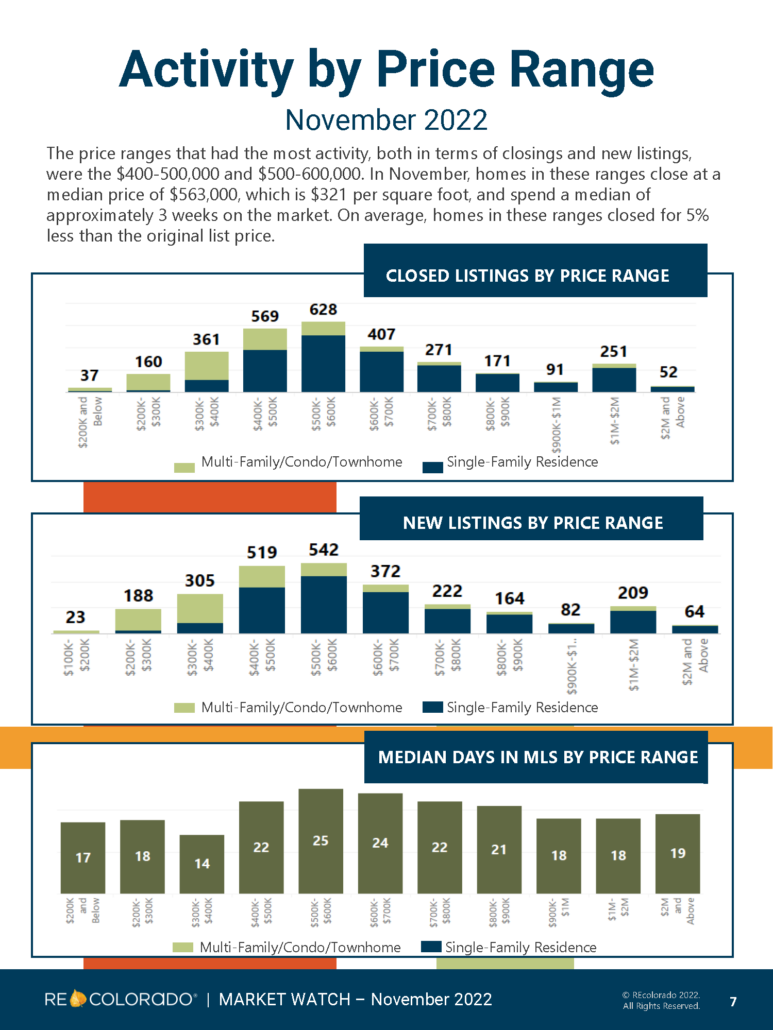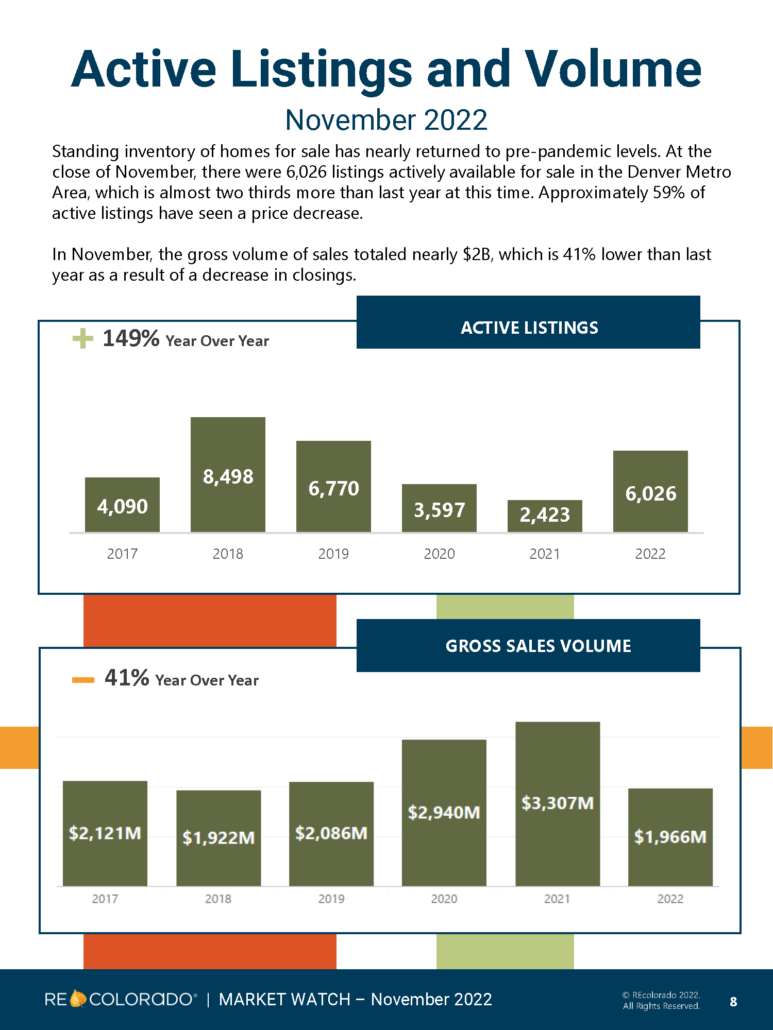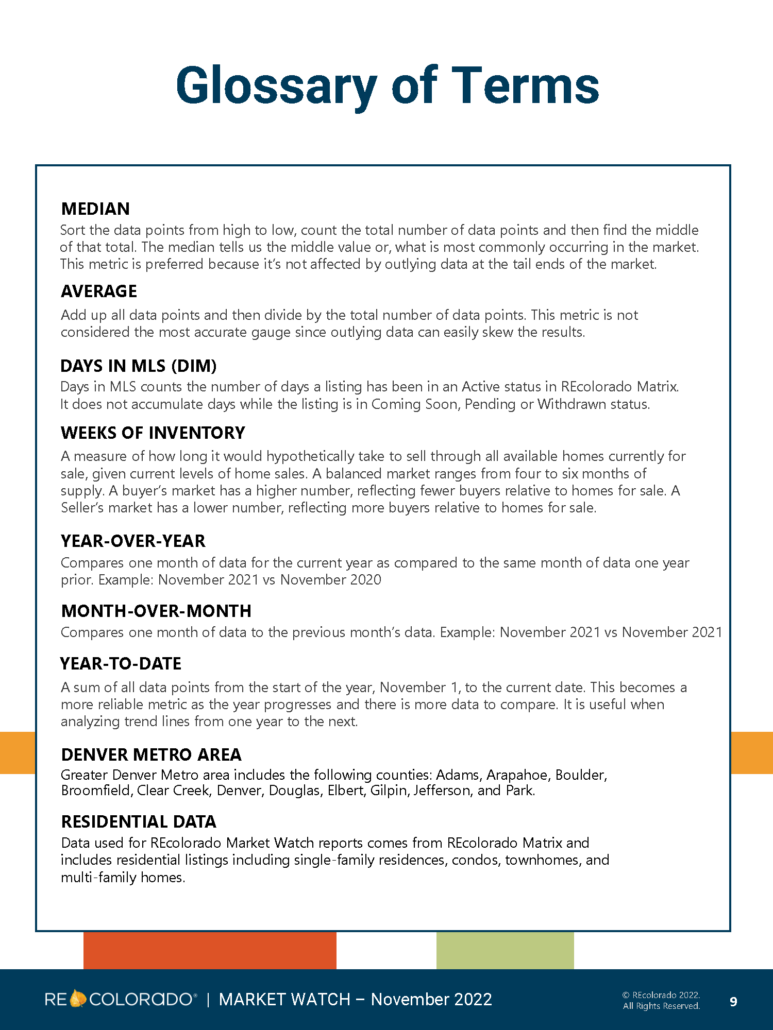 To learn more about the Denver Metro Real Estate Market see our informational brochure to the left of call Jack and Alexis today!