Here's my seven predictions for 2023 as to what we see as the top trends to help you with dialogues in those holiday parties you will be attending.
1.Prices have held steady for the 3rd quarter of 2022.  We do see a slight price adjustment downward in housing for 2023.  The reduction will be modest for some of the upcoming trends below, but seller will have to be more realistic in their approach to setting their price.  Remember, any prices retained in 2022 that offered bidding wars, removal of terms or forfeiture of funds did not establish new market value highs, but did have buyers willing to overpay to obtain a home in that market.   Seller's will need to consider removing terms or bidding war prices that zealous buyers used to be the winner of the home. These did not set values, but did establish a singular buyer to create a false value to get the seller to accept their offer.
2. Rates have soared the second half of 2022 and will level off in 2023.  We see trends for interest rates to hover around 5.875 to 5.99% in the spring of 2023.   This is about a point lower than today and historically lower than the life time average of rates.  However, we have a full decade of buyers who has not experienced rates at this level and creating short term pathways of buydowns or seller concessions on closing costs and inspections will ease the pain of rates.
3. Inventories will not grow as the market slows down.  The thought that buyers should wait for lower rates and more homes probably will not occur in this decade.  Why?  Over 25 million homeowners have an existing 3% or lower mortgage rate on their home and unless they find themselves in one of the primary reasons to sell, such as, relocating to a new area, loss of job or obsolescence of the home, the normal homeowner will enjoy a low house payment and sit on their equity till they actually need it.  With supplies staying relatively low, prices will not go down much.
4. Affordability of homes will bring new programs and governmental entities to the real estate table in 2023.  What you will see are cities offering down  payment assistance programs for first time home buyers, educators and first responders.  These municipal programs attract buyers to their cities.  Secondly, you are liable to see more governmental oversight on land for affordable housing, to remain as affordable housing in more attractive city and county areas.
5. New Construction has not kept pace with the demand of buyers wanting new homes and will lag behind in 2023 for inventories creating a price stability in housing.  There will always be some standing inventory in a shifting market and this is a good time to buy a new builder home, but these inventories are absorbed very rapidly and 2023 will be another year of writing a contract and waiting for the home to be finished as a buyer.
6. Home Designs and Workers location to their employment will create movement in housing next year.  The workforce will go back to work in 2023 for at least 3 days per week and the two family designed homes will continue to grow in numbers as parents and children decide to split the higher costs of housing.
7. The standard for supply and demand to create an equilibrium in buyers and seller has been 6 months.  I would suggest that with the increase in the prices of homes over the last 5 years and the result of lower inventories predicted, a 3-4 month supply will be close to a balanced market.
Overall, 2023 will be a more normal year.  Based off of the sold data through October 2022, we see approximately 48,000 resale homes selling in 2023.  This number would be a normal amount of sales and I wouldn't suggest you will not see the "Crash" or "Bubble" of past markets as we normalize.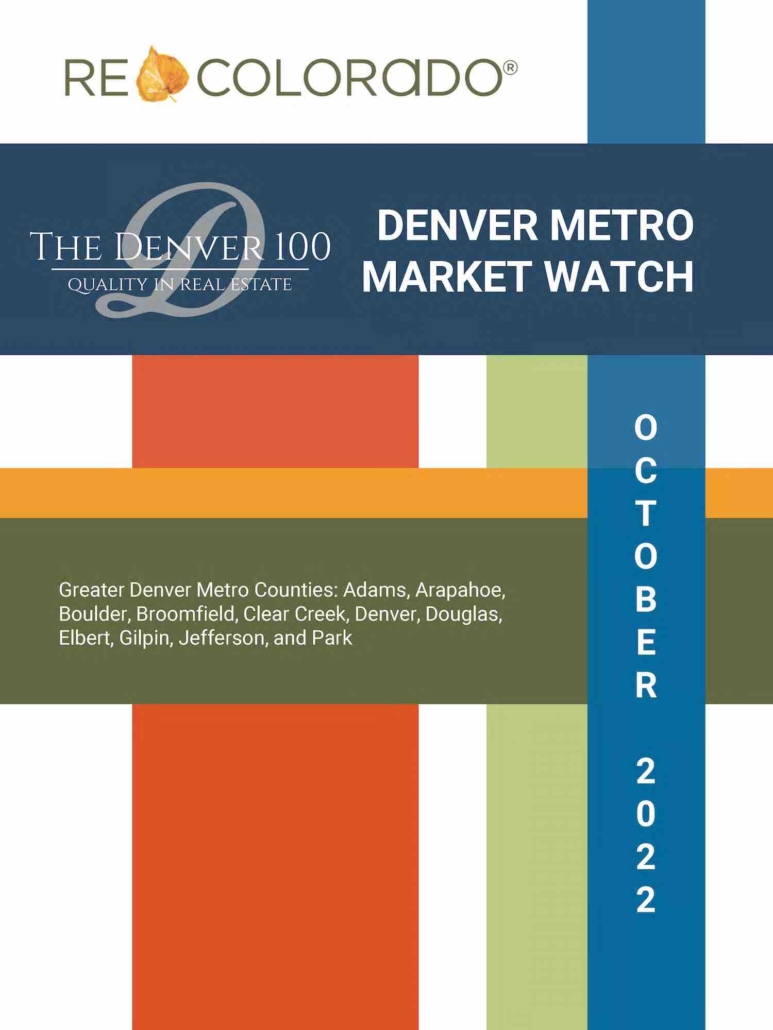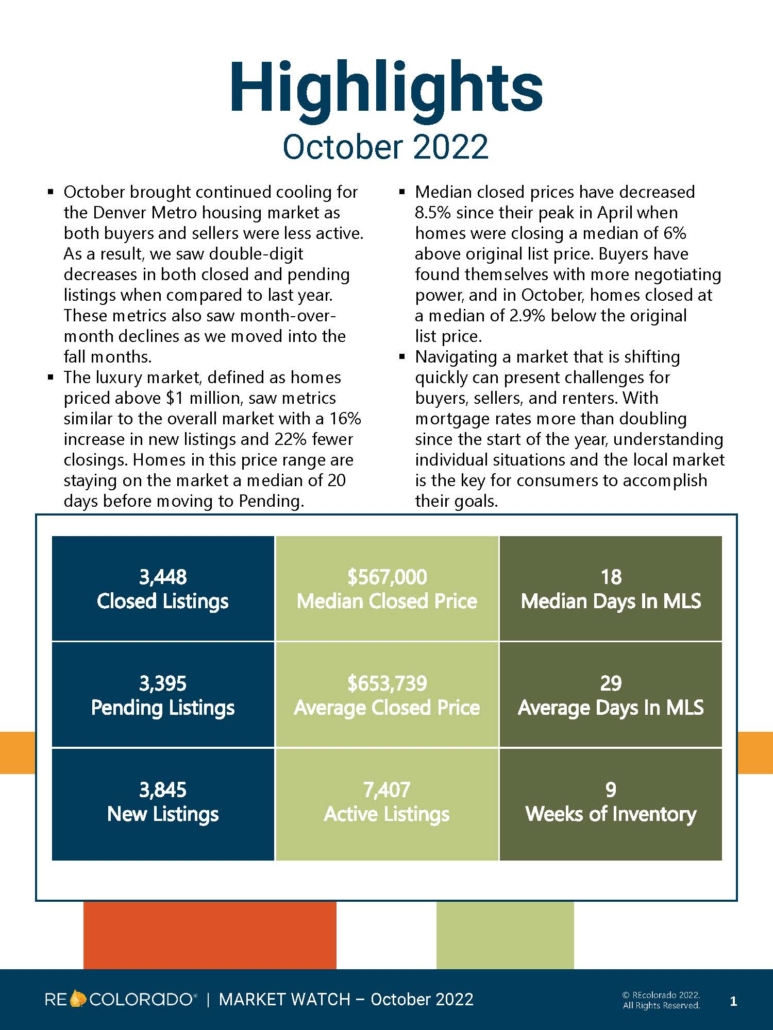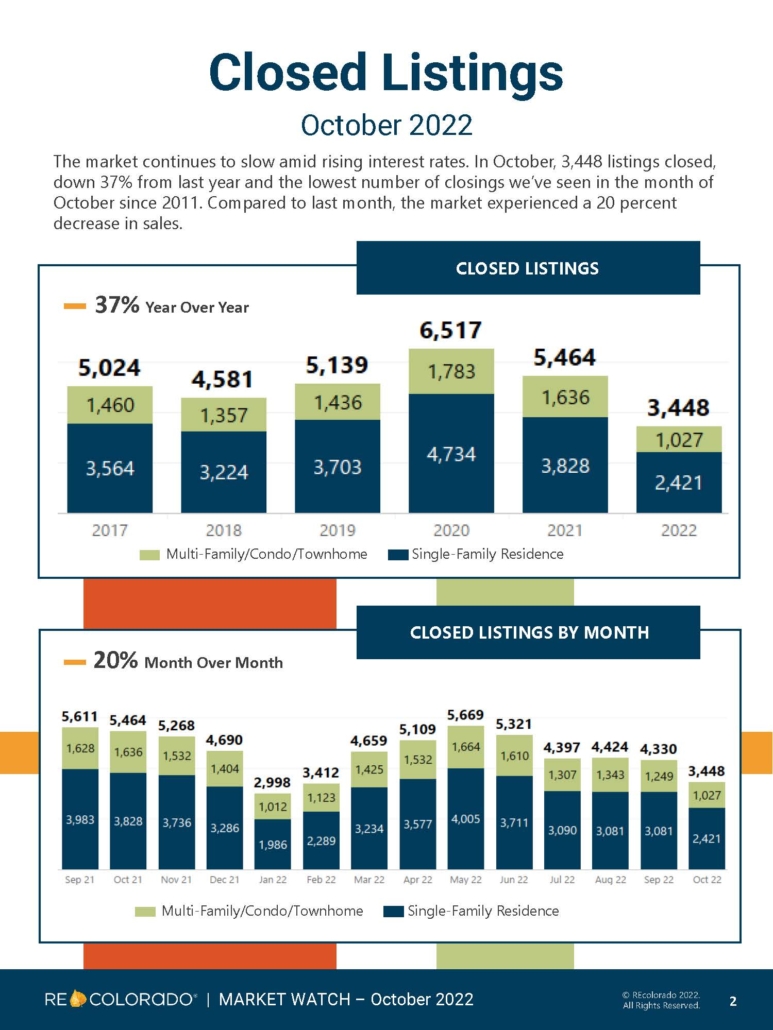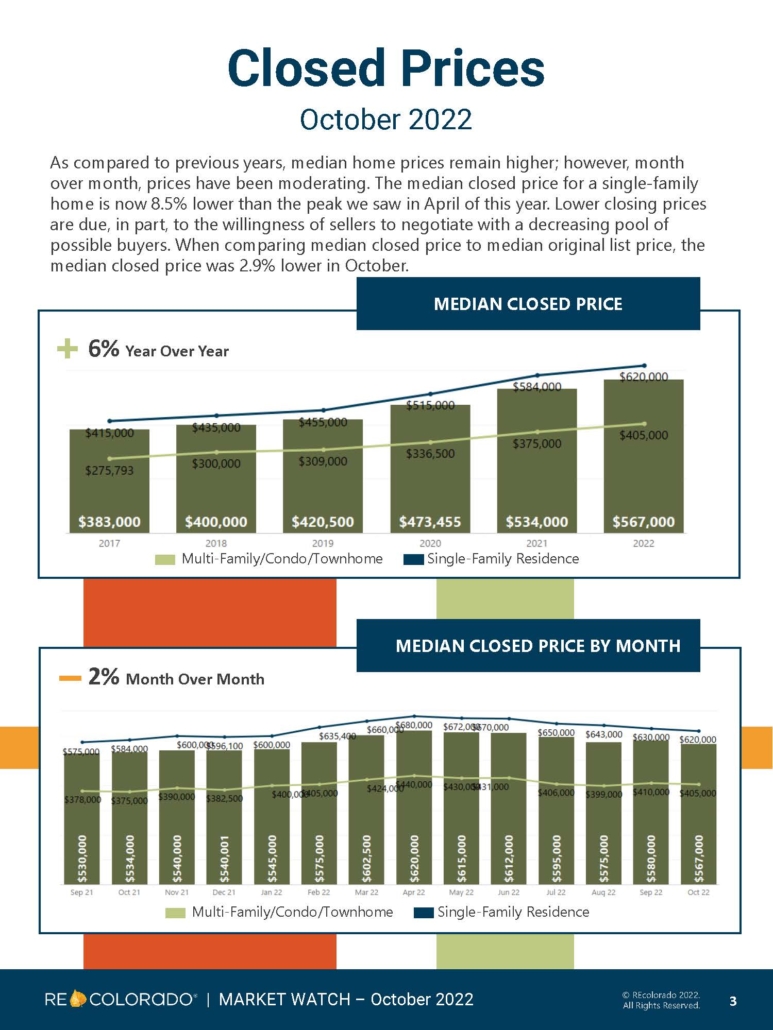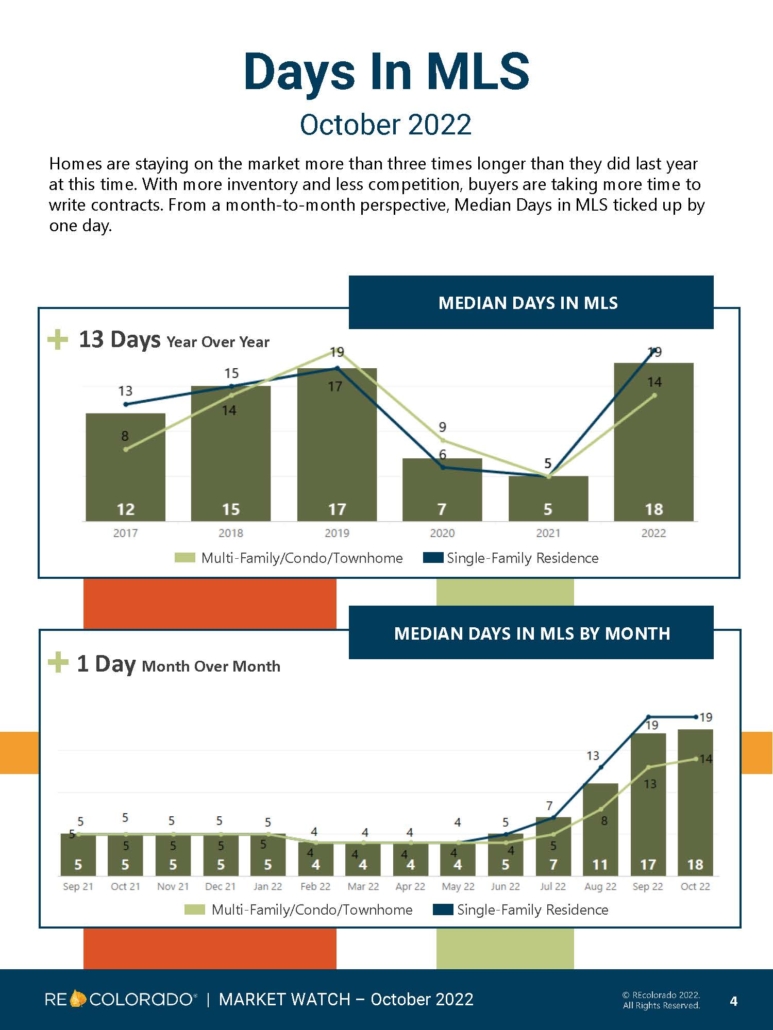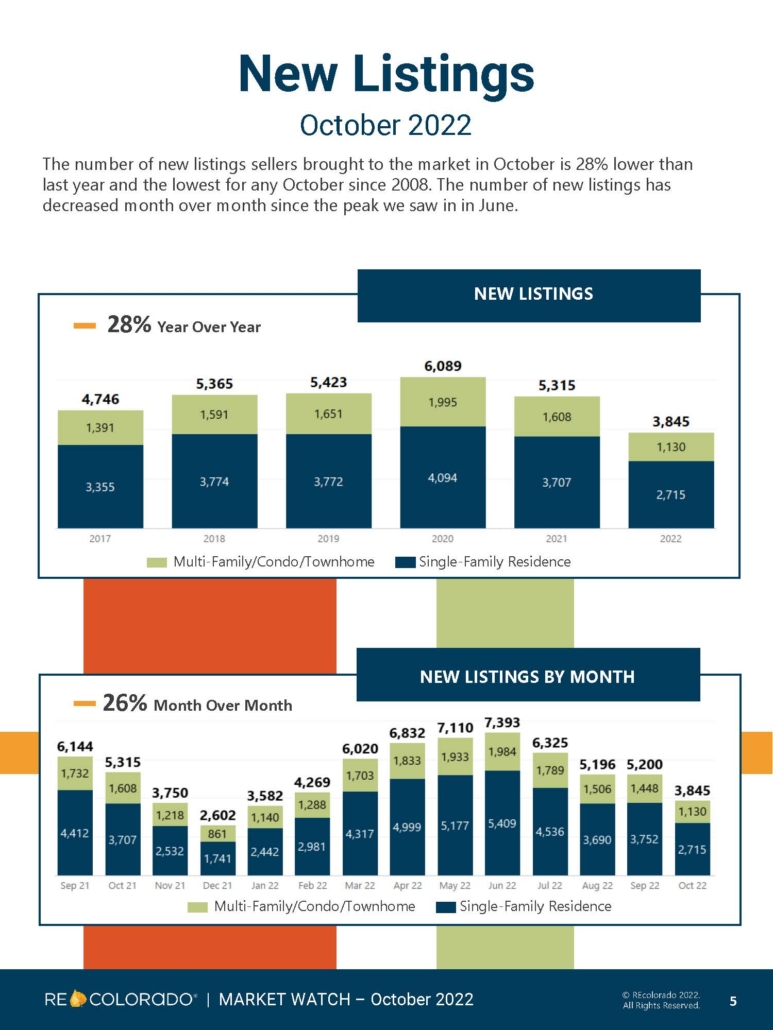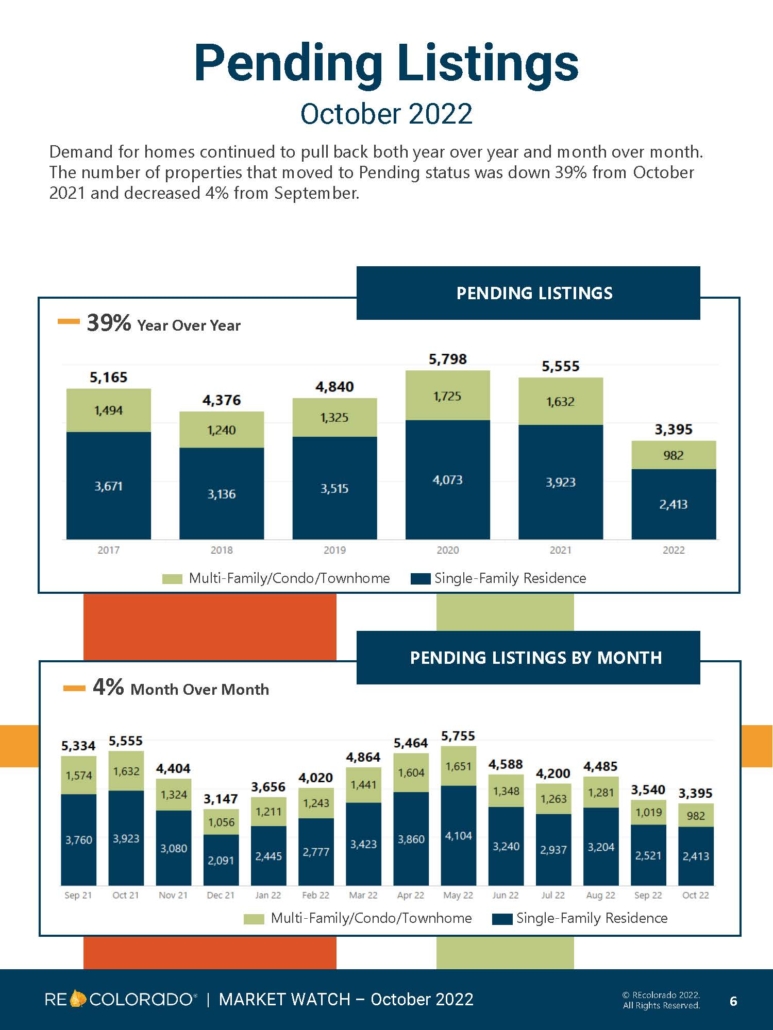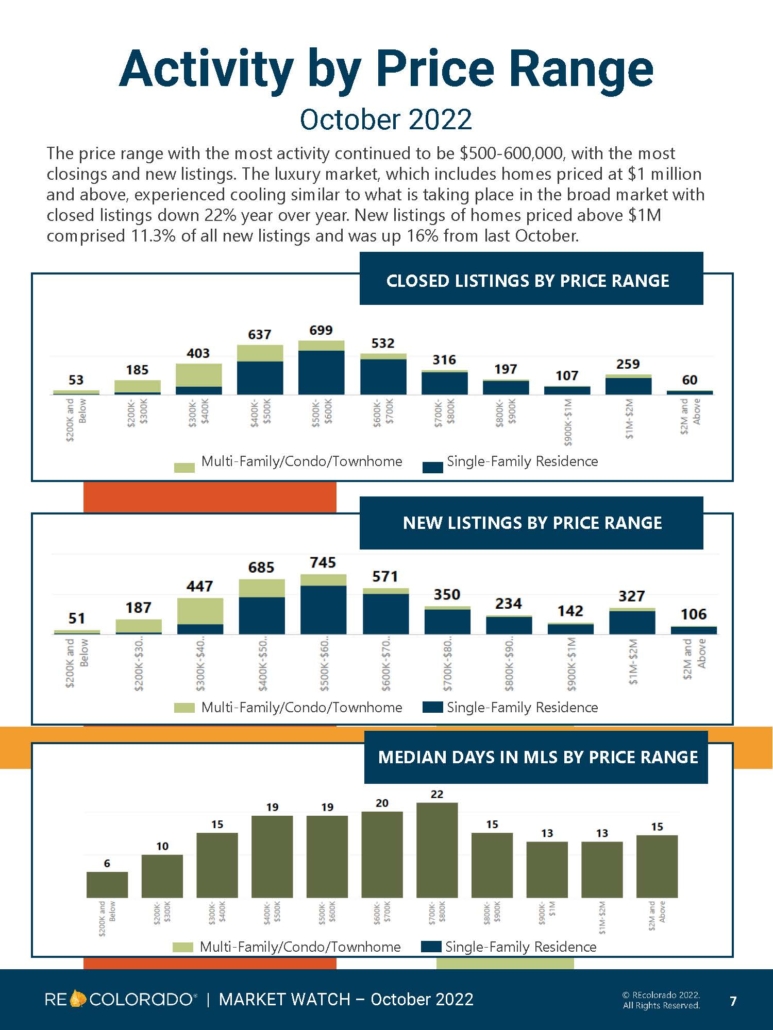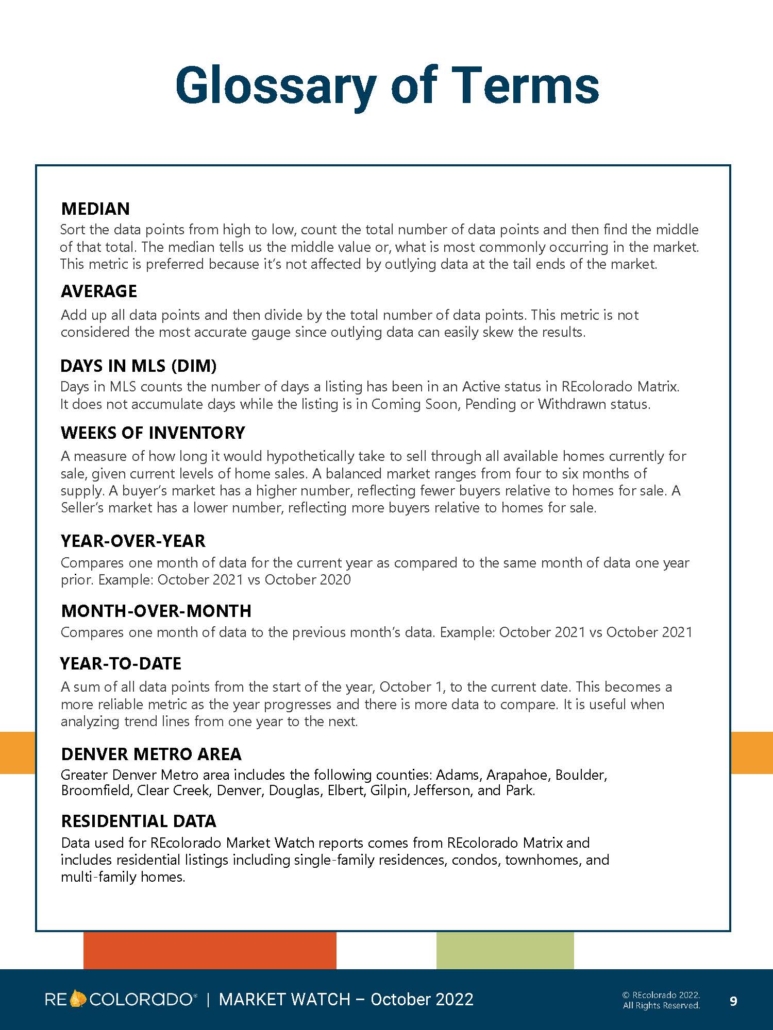 To learn more about the Denver Metro Real Estate Market see our informational brochure to the left of call Jack and Alexis today!